Hikvision DS-KH6320-TE1 Gen2 7 Inch Video Intercom Room Station.
DS-KH6320-TE1, 7" Touch-Screen Indoor Station, 7-inch Colorful TFT LCD, display resolution: 1024 * 600;10/100Mbps Ethernet;standard PoE/ 12 VDC.TF card, max 32G
Key Feature
• New UI V2.0: User friendly design.
• 7-inch colorful IPS capacitive touch screen with resolution 1024 × 600.
• Standard PoE.
• Support capture while video calling.
• Remote unlocking via the client software or the mobile client App.
• Views live videos of door station and external cameras.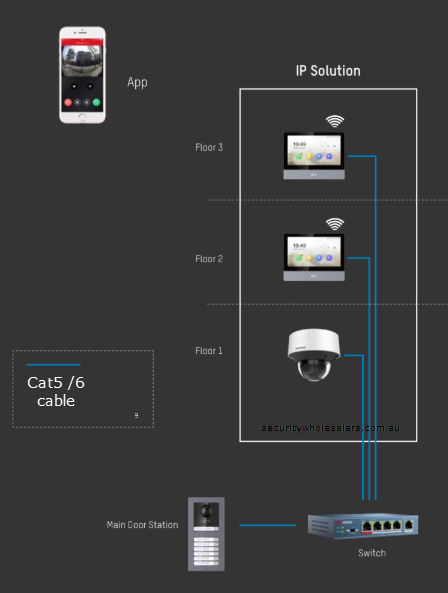 Limitations
1. Please note that one button can only be assigned to call either the master station or one main indoor station, pressing one button to call both cannot be achieved.
2. Also, for the indoor station, each main indoor station can support 5 sub-indoor stations. More indoor stations can be added to the door station but they needed to be set as Main Indoor Stations, and one button can only call one main indoor station.