Log into the IP address of the NVR. (if you're not sure as to the IP addrress of the NVR, download SADP)
Go to Configuration > System > Camera (on the right side you should see links to access the cameras).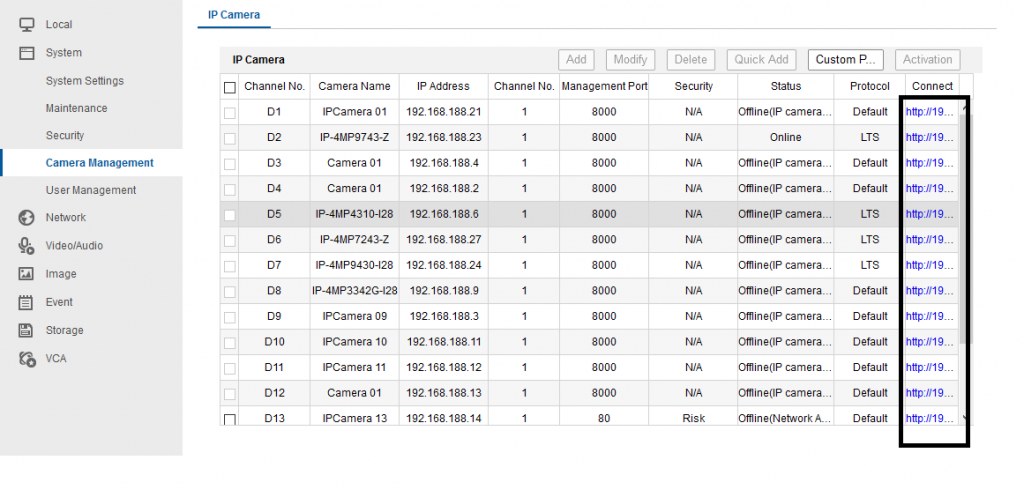 Note- if you cannot find the links visible, please go to:
Network > Advanced Setting > Other >Enable Virtual Host. The links will appear after you enable this.